Features
Type of plant / environment the vacuum system will be used in
Product or operation the vacuum system will be used for
Approximate area that will be cleaned
Frequency of cleaning
Approximate volume of materials to be picked up daily (cubic feet, pounds)
Both single and multi-operator use vacuum systems can be created, and the custom size and design of your system will depend on your application's specific needs. Custom designs can include materials such as galvanized zinc, and include join sealing, shrink sleeves and inlet valves placed specifically where you need them to best suit your operation.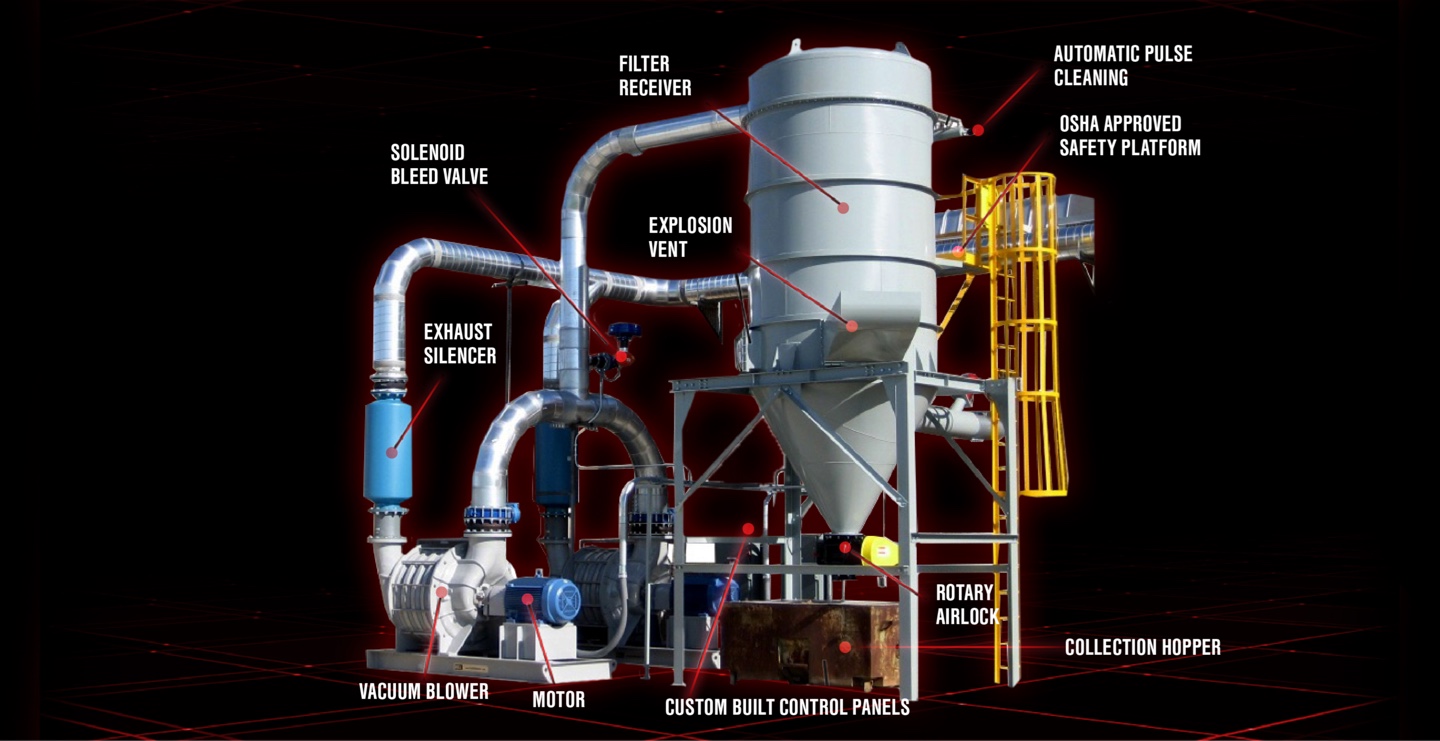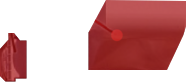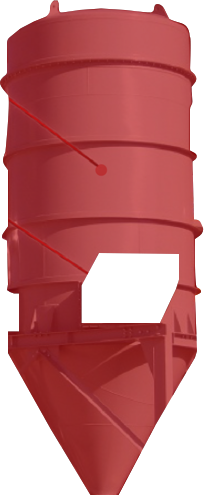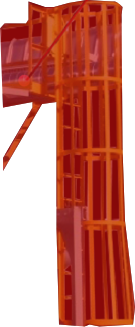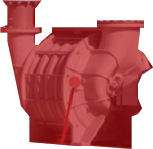 Exhaust Silencer
Silencers are designed to quite the discharge air from the vacuum exhauster. We offer different silencers for the different types of vacuum pumps that we sell.
Solenoid Bleed Valve
A solenoid bleed valve is an automatic valve that opens and closes to keep a vacuum pump out of surge. Solenoid valves, modulating butterfly valves and relief valves can be used depending on the machine.
Explosion Vent
Explosion vents are an integral component of a modern day vacuum system. Our vents are sized based on the Kst and Pmax value provided by the customer. Our vents can be configured for indoor or outdoor use. We also use the latest in inlet and outlet fire suppression systems.
Vacuum Blower
Vacuum Baghouse
Control Panel
American Vacuum custom builds all of our control panels. Each vacuum system control panel is tailored to the vacuum systems unique specifications. From 3 phase controls such as the motor and rotary air lock to single phase and low voltage controls, our control panels can handle them all.
Rotary Airlock
Rotary airlocks or flap gate valves help keep the vacuum system running smoothly. Not only do the valves move material from the filter baghouse into the disposable vessel, but they keep you in NPFA compliance by removing your potential fuel source as quick as possible.
Safety Platform
Each baghouse that we build can be equipped with an OSHA compliant service platform. These platforms allow for easy access to the filter bags & baghouse control systems mounted on the filter receivers.
Automatic Pulse Jet Cleaning
All of our central vacuum systems are equipped with a automatic filter cleaning system. By Utilizing either photohelic or magnahelic controls our systems dictate how often the filters are being cleaned to ensure longer life for the filters.
Collection Hopper
American Vacuum can configure our baghouses to accommodate most types of collection hoppers. From Super sacs and 55 gallon drums to roll off dumpsters our systems can be tailored to most hoppers.